FAQs
How Does a Cage Liner Work?
1. The top layer of fleece wicks liquid into the middle absorbent layer, keeping the surface soft and dry for your pet's paws.
2. The super-absorbent middle layer holds liquid and minimizes odor until washing time.
3. At the end of the week (or every 4-5 days for more than one pet), wash and dry the liner and you're all set for another week.
What absorbent layer do you use?
We use a fabric that is super-absorbent and designed to prevent odor. Our production team researched and tested a variety of absorbent fabrics for several months before selecting it.
Are cage liners for rabbits?
Yes! Many of our customers purchase our liners for their bunnies. They are tested and proven to be just as loved by our bunny friends as they are by piggies!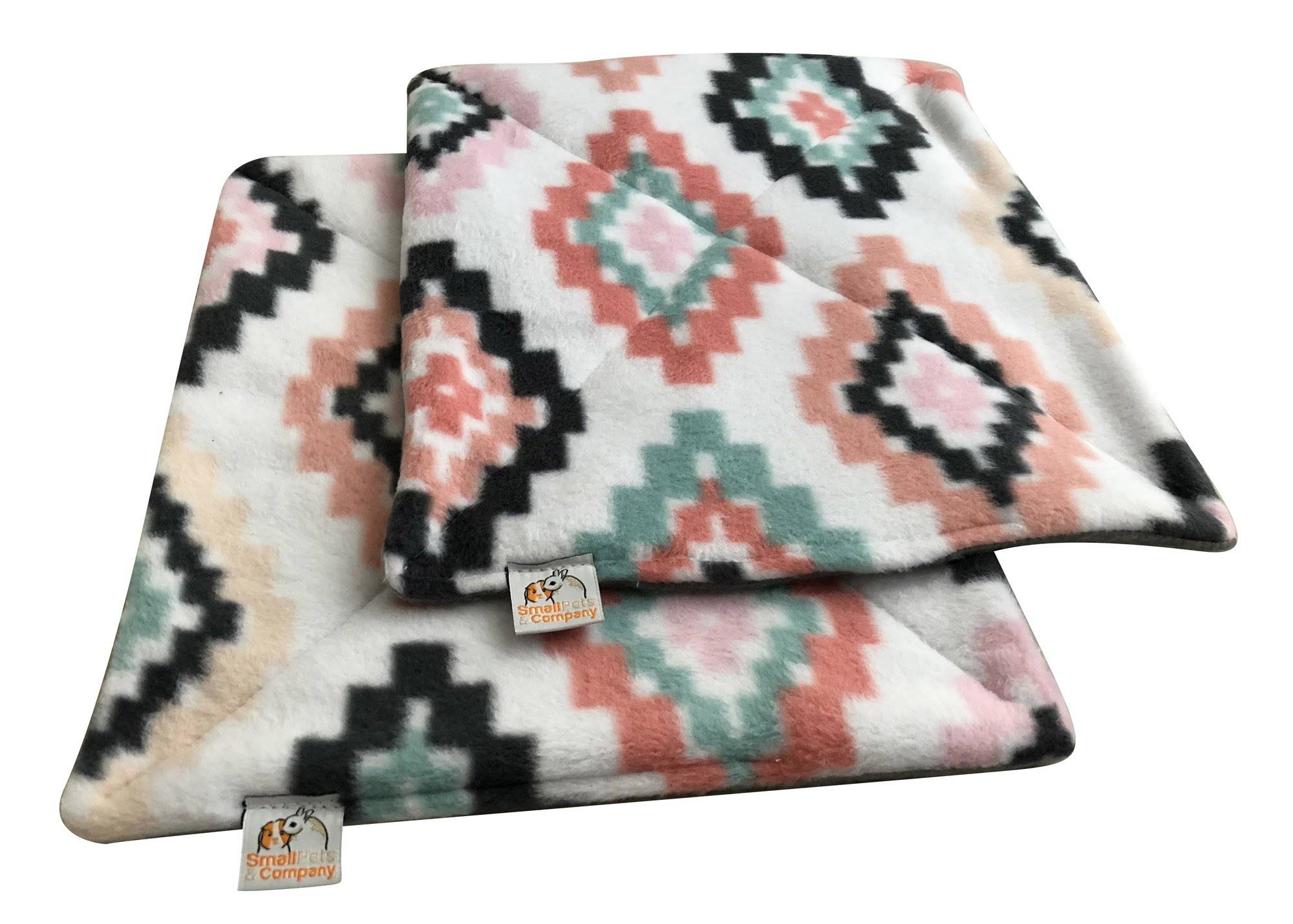 Do you take custom orders?
No. In order to provide you with the best prices and the fastest turn-around time, we are no longer able to make custom-sized cage liners. Not to worry, we are always looking into adding new cage sizes.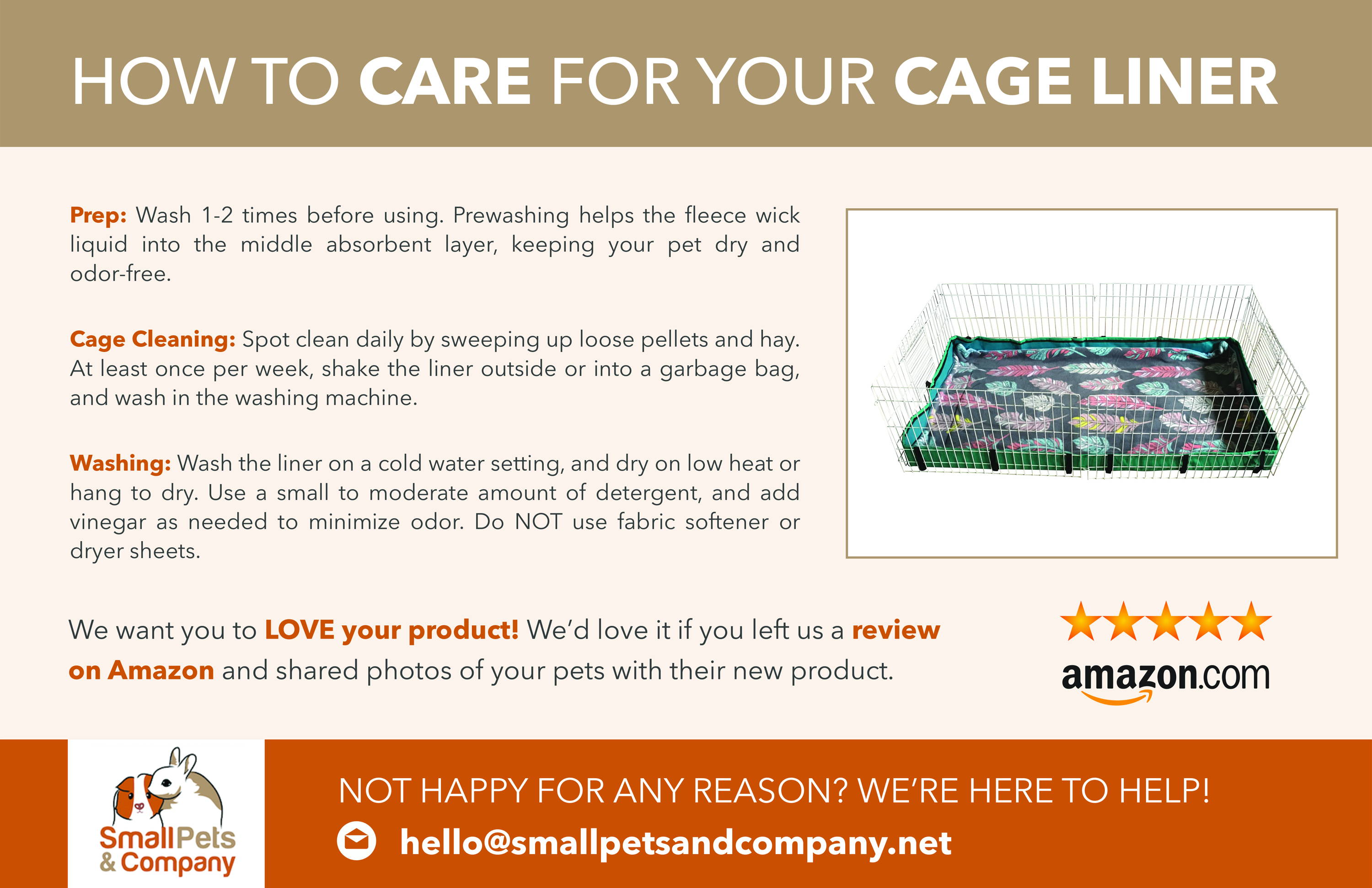 A C&C cage is a Cubes and Coroplast cage that is made of grids measuring 14" x 14". So for example, a 2x4 C&C cage measures 28" x 56".
Approximately 12" x 10", corner pads are "mini cage liners", perfect for areas of the cage that your pet likes to hang out in, for extra coverage. The idea is, when your piggy soils that one area of the cage, you can throw the corner pad in the wash and avoid having to wash the entire cage liner because of just one spot.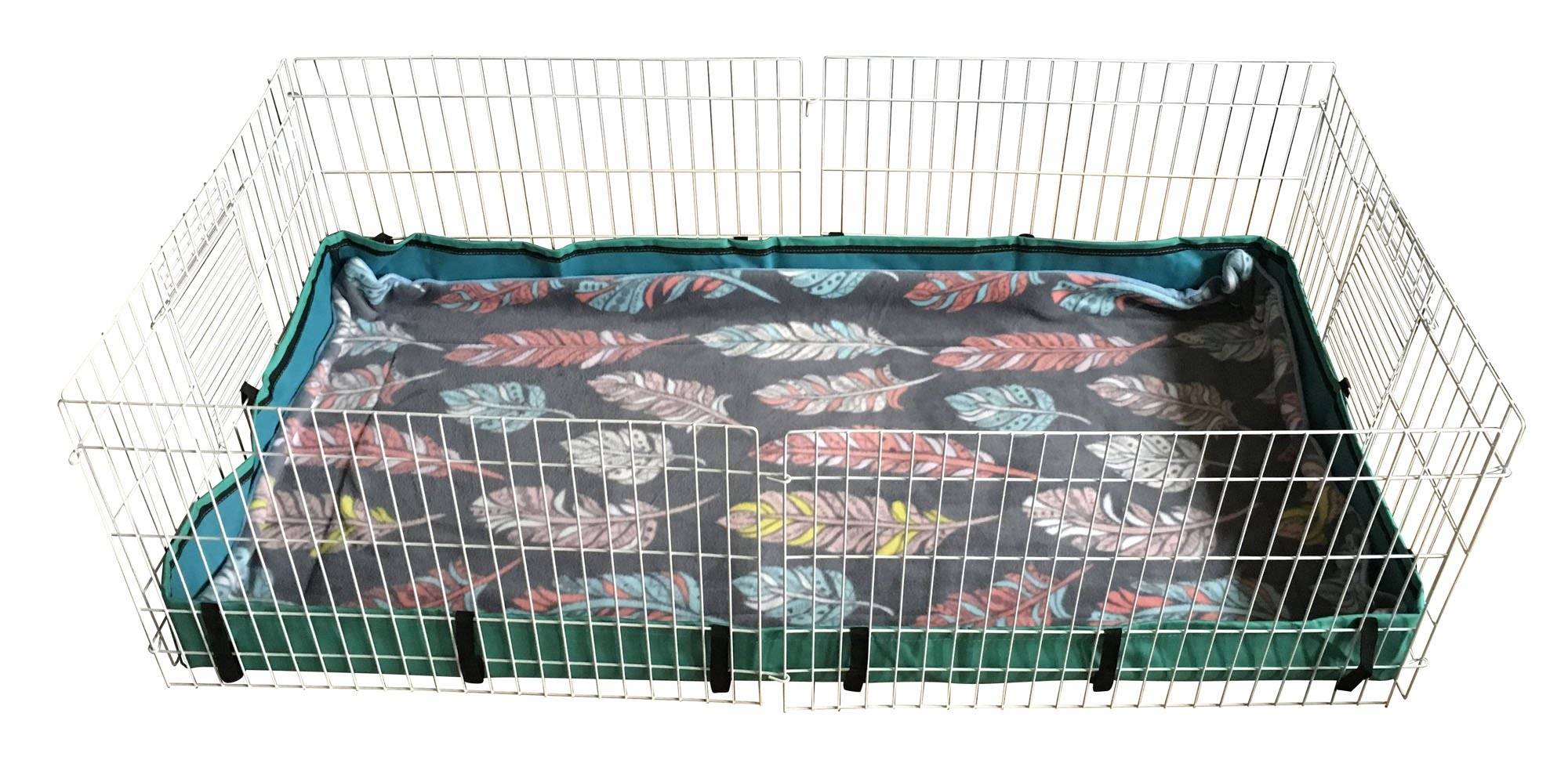 How can I get my cage liner to start wicking?
The big key to prewashing is: to wash and dry, and then wash and dry, rather than washing multiple times in a row. When washing, you can also add a cup of vinegar to the load. After two prewashing cycles, your liner is ready to be put in the cage. Fleece also gets better at wicking over time - every week that you change it out it will wick a bit faster.